Atomic Tangerine has been a great ride for the last 6 years, but time for retirement. AT has one more ride in her, 12 Bar of Christmas in Melbourne Florida.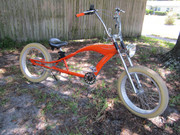 This is the new ride. One off taildragger built by an awesome friend, Gary Sheron from Lowlife Bikes.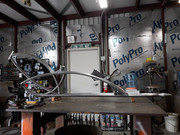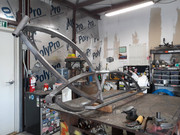 This frame is so fucking sweet. Can't wait to get it put together and start cruising.
PEACE ALL AND HAPPY HOLIDAYS!